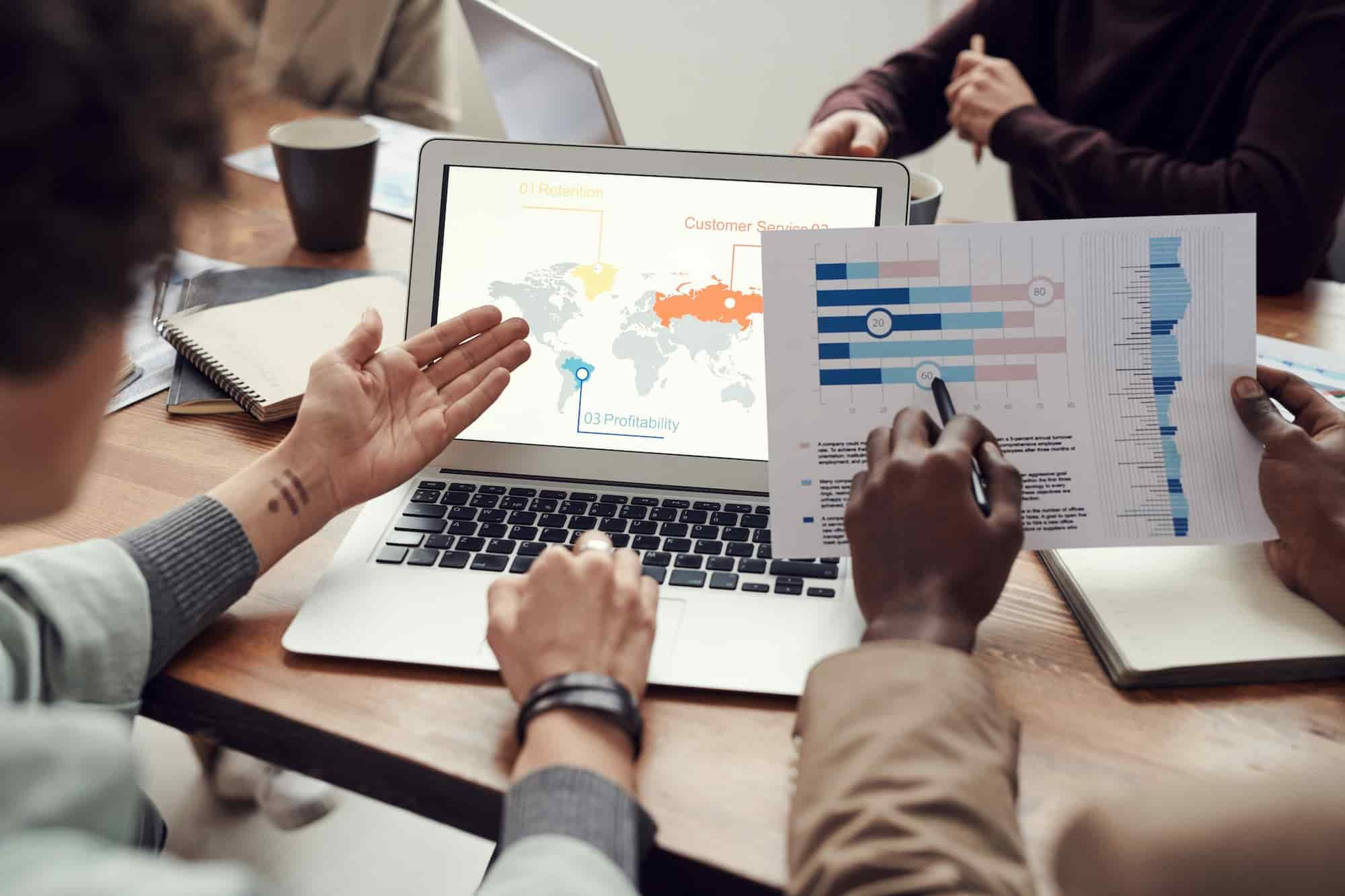 DATA ADVISORY SERVICES
Providing direction and guidance to clients looking to create momentum in their data journey. We offer our experience and best practices in people, processes, and tools to help you positively impact your data science and analytics capabilities.
EXPERT GUIDANCE FOR YOUR DATA JOURNEY
GUIDED IMPROVEMENT
The most successful companies are built on good decision-making. They seek to pioneer change while knowing that making an intentional next move is critical to continuing their forward progress. We think of our data advisory services as a bridge between understanding where your business is today and confidently moving it to the next successful step.

Our services can be targeted to any number of topics both broad and specific- each tailored to your needs.
PLAN
Learn more about organizational models, next steps, and milestones for your analytics initiatives.
PROCESS
Discover what it takes to intake, execute, and maintain your data science projects.
PEOPLE
Evaluate the right skillsets required to make your data journey successful.
TECHNOLOGY
Explore data science and analytics technologies that support the end-to-end data lifecycle.
DATA
Dig deeper into data management, governance, and best practices.
USE CASES
Lean on our experience to prioritize the right projects for early wins and exceptional business outcomes.

WORK WITH EXPERT ADVISORS
With our deep knowledge of data science and analytics in a broad range of industries, we've just about seen it all. We are happy to share our insights with you.
PERFECTLY TAILORED TO YOU
THE ADVISORY EXPERIENCE
Data advisory services offer an open environment where clients can leverage the knowledge of an industry expert who can provide valuable insights to help you pave your next path. Our services offer coaching in a structured method to ensure the topics you choose are explored and collaboration with our experts is maximized. Our advisory experiences are designed to be scalable, so you can continue to leverage the power of your data-and our expertise- as your business grows.
TOUCH
COACHING SESSIONS
Designed to provide technical direction for your organization on a predetermined topic. We create content for the session and lead a collaborative discussion on that topic.
TOUCH
Q&A Sessions
Provides a dedicated time and place for your team to bring project questions to our data science experts for guidance. We share potential ways to navigate those project questions or suggest best practices.
TOUCH
ASSESSMENTS
Offers a comprehensive report that defines the current state of data analytics within your organization to set a baseline and offer practical suggestions and recommendations on the areas of people, processes, and tools that align with your envisioned future state.
CHOOSE SNOW FOX DATA
WHAT MAKES US DIFFERENT?
When you choose our data advisory services, you are supercharging your business with expert guidance to support your teams and decision-making processes. Unlike traditional consultation sessions, our experiences are tailored to you- so you can be confident your curiosities and questions are getting the attention they need.
PROVEN PROCESS
The outcomes you are looking to achieve have a significant impact on your business. By utilizing our experts, the risk on your critical path projects is significantly reduced.
PROVEN ARCHITECTURE
Do it right the first time. Growing analytics and data science capabilities is complicated. Incorrect solution decisions can lead to years of technical debt. Our experts provide additional guidance so you can take the next step in your data journey.
OUTCOMES VS. OUTPUTS
Our customers work with us because we are business outcomes focused. We see the bigger picture and aim to set you up for long-term success.
INCLUSIVE DATA STRATEGY
Our data advisory services don't cater to only data engineers, analysts, or data scientists. We work collaboratively with all roles, stakeholders, skill sets, and perspectives within your organization.

LEARN ABOUT OUR SERVICES
Hands-On Mentoring | Data Solutions | Data Staffing | Dataiku Expertise