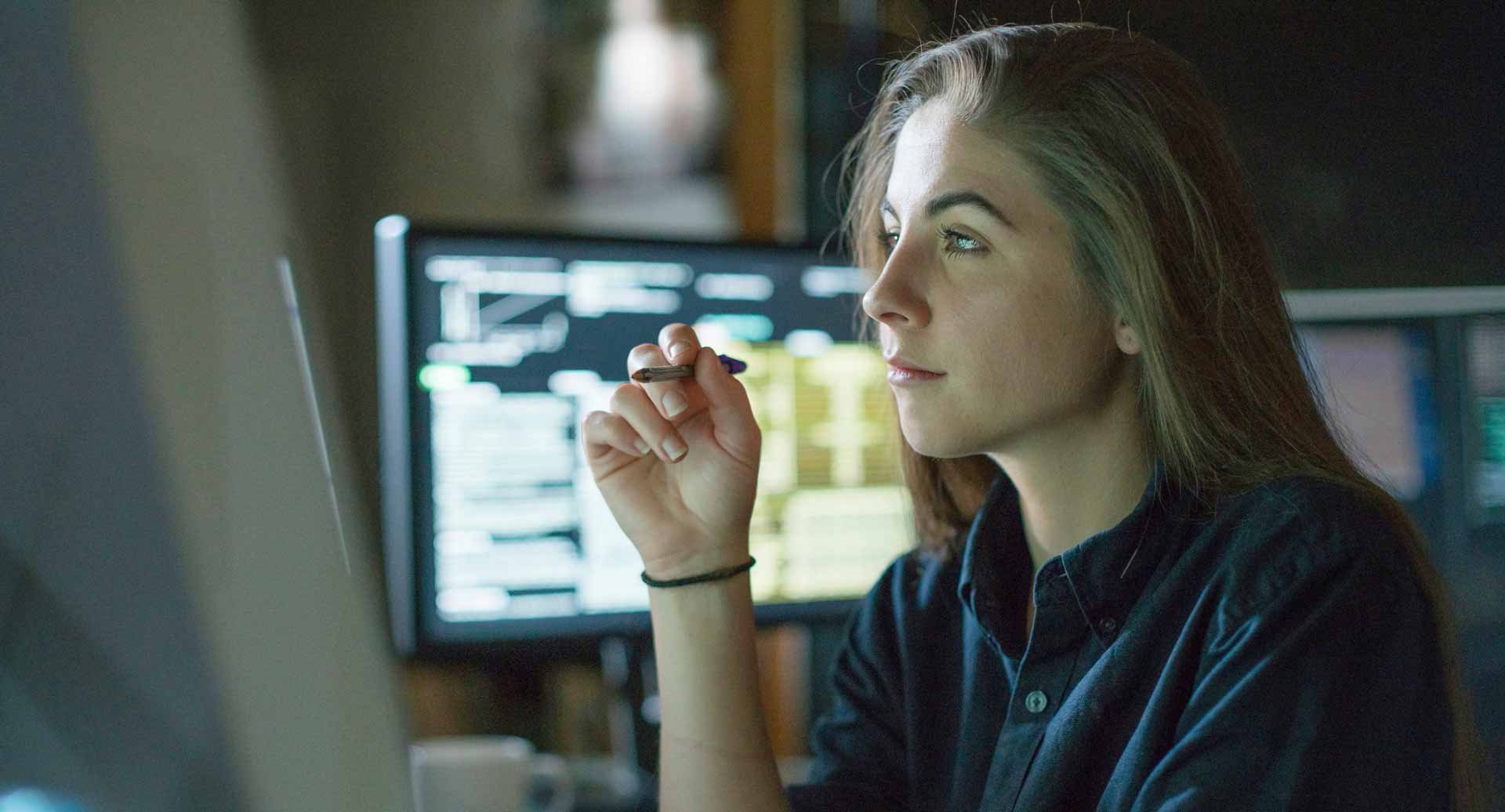 DATA SOLUTIONS
We help you build advanced data solutions into your business and digital products by bringing our experience with the best practices in people, processes, and tools.
APPLIED DATA SCIENCE & ANALYTICS
DECIDE WITH DATA
You have a business question that needs answering and you would like to decide with data. Our team of data scientists, analysts, and engineers can help. We focus on building you a solution that solves the problem, is maintainable, and can be expanded upon.
TOUCH
BUSINESS UNDERSTANDING
BUSINESS UNDERSTANDING
We spend time in the problem space. Our process starts by understanding your business challenge, gaining historical context, discovering what outcomes you are looking to achieve, and aligning the team.
TOUCH
DATA UNDERSTANDING
DATA UNDERSTANDING
We get to know the data. Data sources for the business objective are documented and explored. Our team will assess data quality and quantity for more complex analyses. We will work with your team to identify gaps or opportunities within the data.
TOUCH
DATA PREPARATION
DATA PREPARATION
All data needs to be cleaned and prepared. In this process we will identify outliers, join disparate data sets and create enriched data sets. Working closely with your team, we will document and incorporate complicated business rules.
TOUCH
MODELING
MODELING
Based on the business challenge, we will determine, build, and different test modeling techniques. Using feedback from your team based on the results, we will refine and iterate.
TOUCH
EVALUATION
EVALUATION
It is important the solution meets the business goals. We share the results with business stakeholders for approval. Ideas for future iterations are documented and prioritized.
TOUCH
DEPLOYMENT
DEPLOYMENT
Deliverables are tested in production along with solutions for monitoring and maintenance. Once ready, the solution is verified for performance and quality, it is deployed to end users for consumption.
CHOOSE SNOW FOX DATA
WHAT MAKES US DIFFERENT?
There are a lot of systems integrators out there. That's why the Snow Fox Data team has created both Solutions and Staffing type engagements. We are built with a bench of data experts and 6 technical recruiters focused on data resources across the US.
Breadth of Expertise
Our team has successfully implemented solutions in Manufacturing, Supply Chain, Oil and Gas, Banking, and Consumer Packaged Goods. Whether it's marketing analytics or plant floor solutions, our breadth of experience makes us more than just a vendor. It makes us your partner.
Outcomes Focused
You are trying to drive positive outcomes for your business through better decisions and products. Our customers work with us because we are business outcomes focused.
Proven Resources
Our benched data consultants have decades of experience and are recognized across the United States and the world as leaders in their fields.
Cutting Edge Partners
We are close partners with some of the cutting edge technologies out there: Dataiku, Snowflake, and FiveTran.

LEARN ABOUT OUR SERVICES
Data Advisory | Hands-On Mentoring | Data Staffing | Dataiku Expertise - Let's explore which solution is right for you!