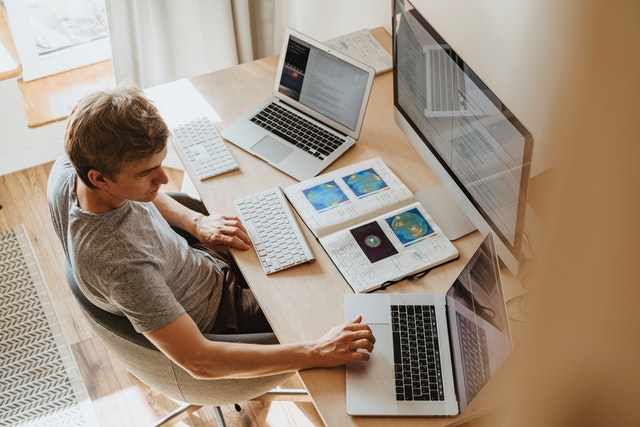 DATAIKU EXPERTISE
Our clients love working with us because we are a top Dataiku partner. Since 2018, we have been a consulting partner of Dataiku and in 2020, we were honored with the Partner of the Year- Emerging SI award. Our team of certified data scientists, data architects, citizen data scientists, and data engineers are experts in leveraging Dataiku and can help you maximize the value of your investment in this powerful platform.
YOUR PARTNER FOR ALL THINGS DATAIKU
OUR DATAIKU SERVICES
TOUCH
FINDING ANSWERS
ADVISORY SERVICES
FINDING ANSWERS
ADVISORY SERVICES
We will coach, mentor, and meet with you in a structured method, positively impacting and rapidly scaling your internal data science capabilities.
TOUCH
LEARN AS YOU GROW
HANDS-ON MENTORING
LEARN AS YOU GROW
HANDS-ON MENTORING
Our resources will act as hands-on mentors for your team serving as both coaches and hands-on developers while providing guidance and hands-on development support for you on your Dataiku journey.
TOUCH
EXPERT PROJECT EXECUTION
DATAIKU SOLUTIONS
EXPERT PROJECT EXECUTION
DATAIKU SOLUTIONS
We design sustainable, scalable solutions that can be integrated into your business and digital products, drawing on our expertise in utilizing best practices for people, processes, and tools.
TOUCH
HELP WHEN YOU NEED IT
PROJECT STAFFING
HELP WHEN YOU NEED IT
PROJECT STAFFING
We offer data staffing engagements to assist you in identifying the best experts in modern data techniques to support your Dataiku initiatives.
THE NUMBERS SPEAK FOR THEMSELVES
OUR DATAIKU EXPERIENCE
Our commitment to expanding our knowledge of the Dataiku platform is unwavering, and for good reason - your success is our top priority. We understand that your ability to utilize the platform to its fullest potential is critical, which is why we strive to provide comprehensive support every step of the way. Rest assured that we are here to assist you in achieving your goals.
1
Partner of the Year Award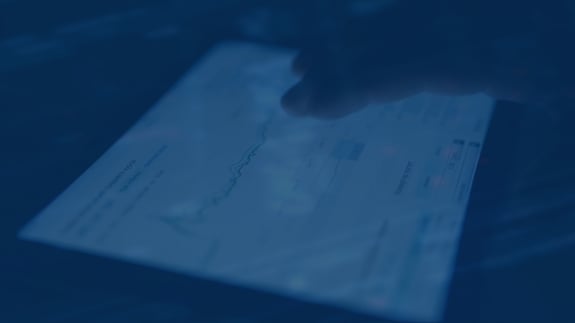 OUR CLIENT'S RESULTS
SUCCESS STORIES
CHOOSE SNOW FOX DATA FOR YOUR DATAIKU PARTNER
SNOW FOX DATA(IKU) DIFFERENTIATORS
We are a 1-stop partner for all things Dataiku. We can build, manage, coach, and teach your team on Dataiku with the best mindsets, skillsets, and toolsets in the business.
Reduce Risk
The outcomes you are looking to achieve have significant impact on your business. By utilizing our Dataiku experts, the risk on your critical path projects is significantly reduced.
Reduce Rework
Do it right the first time. Growing analytics and data science capabilities is complicated. Incorrect architecture and solution decisions can lead to years of technical debt. Our experts help ensure you can move on to the next project and not get stuck in maintenance mode.
Outcomes vs Outputs
You are trying to drive positive outcomes for your business through better decisions and products. Our customers work with us because we are business outcomes focused. A prediction is only valuable if the business uses it.
Dataiku Focus and Integration
We are a Dataiku first partner because of the value we have seen the Dataiku platform drive at our customers. Because of focus, we are tightly integrated with their sales and engineering teams via Slack. We get answers quickly and efficiently for all things Dataiku.
DOCUMENT YOUR DATA(IKU)
OUR DATAIKU PLUGIN: THREAD™
Our customers asked for a better way to document data and view upstream/downstream data lineage in Dataiku. We delivered.
Our integrated catalog and lineage tool, THREAD™, has been recognized as one of two finalists for Dataiku's 2022 Frontrunner Awards in the Partner Acceleration Category and has already been deployed on hundreds of projects.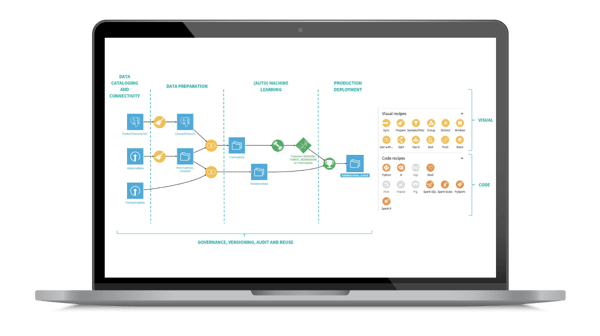 WORK WITH THE BEST DATAIKU PARTNER
We have two Dataiku Neurons and a Partner of the Year Award to prove it.