Snow Fox Data, a division of Excelion Partners, is proud to announce our own Michael (Mike) Schuh PhD and Head of Data Science, as a 2022 Dataiku Neuron.
What are Dataiku Neurons?
Dataiku Neurons form a global network of leaders who are not only exceptional contributors to the world of data science but also elevate others by empowering them with the ability to make better day-to-day decisions with data. They provide expertise, train, educate, and serve as a guide to new users who are beginning their journey with Dataiku.
The Path to Becoming a Neuron
Dataiku Neurons hold a distinguished position in the field of data science and analytics due to their unique capabilities and aptitude for sharing knowledge. Mike's extensive experience in the field has undoubtedly contributed to his success and recognition in this achievement.
Mike first became involved with Dataiku in 2018 as an industry leader, when he introduced it to his organization as the preferred analytics platform for their data teams. There they quickly onboarded the entire team and leveraged Dataiku for end-to-end data products. You can read more about his experience and this project in our use case.
As a certified Dataiku trainer, Mike has led training sessions for over 200 analytics professionals in over a dozen different organizations. He has a distinct ability to guide a wide variety of users with varying ranges of experience and engagement with the platform. The depth of his knowledge is displayed through his ability to successfully articulate responses to both simple and complex Dataiku questions during these sessions and provide support and advocacy throughout the entire experience.
Today, Mike serves as Snow Fox Data's Head of Data Science. In his role, he is instrumental in not only building up the company's robust ability to train and empower new Dataiku users, but his expertise and knowledge of Dataiku is critical to guiding, mentoring, and leading companies through their Datiku journey.
Two Dataiku Neurons for Snow Fox Data
Last year, we announced Ryan Moore, Head of Delivery and Solutions as Snow Fox Data's first-ever in-house Dataiku Neuron. At the time, Ryan was just one of 34 fellow Neurons named in Dataiku's 2022 Neuron program.
Today, Mike joins as one of only 45 individuals who have been honored with the 2022 Neuron Community badges. As a result, Snow Fox Data is one of only a few companies that proudly share this multi-neuron status.
Learn more about our partnership with Dataiku and how our team of experts and multiple Dataiku Neurons can help you on your Dataiku journey and empower your business to make clearer decisions through clever data solutions.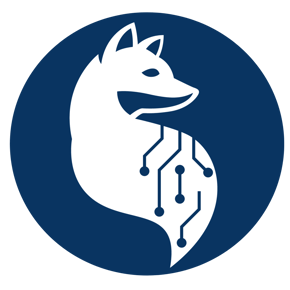 Snow Fox Data
Snow Fox Data is a premier data strategy, data science and analytics solutions provider. Headquartered in snowy Wisconsin and serving customers worldwide, we provide a vast landscape of knowledge that supports your success through data-driven decision making. A passionate team of data architects, data scientists, data engineers, and data analysts, Snow Fox Data empowers you to make clearer decisions through clever data solutions.